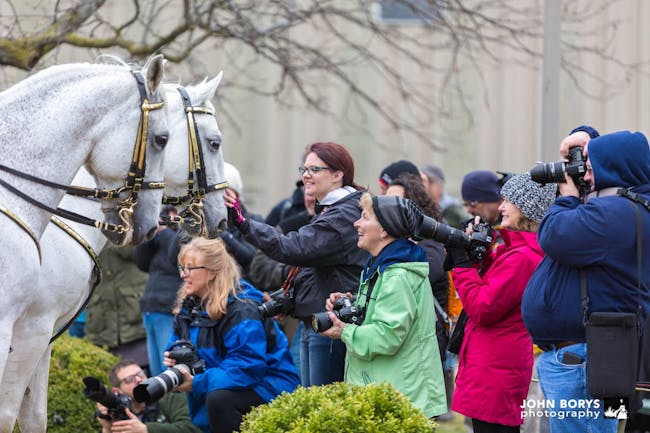 Behind the Scenes Training Session, with special guests Lipizzan babies with their mothers!
This is a rare opportunity to see our beautiful stallions in their daily work with a moderator describing the basics of classical dressage and our program as well as answer all your questions. Every session will be different.
This Saturday we will have a special visit from youngest of our lipizzans – three of our newest foals, ranging in age from 6 weeks to 4 months old with their mothers. You will also get to watch our 22 year old long rein stallion Pluto Ambrosia, see two of our Airs Above the Ground horses doing "work in hand" and a highly trained stallion going under saddle.
Session starts at 10 am, Door opens at 09:30 am
Tickets will not be available at the door
The session is outside unless it rains. If it rains it will be moved indoors.
Session lasts approx. 45 min
Please consider our COVID-19 regulations
Venue Information:
Tempel Farms
17000 Wadsworth Rd
Old Mill Creek, IL, 60083