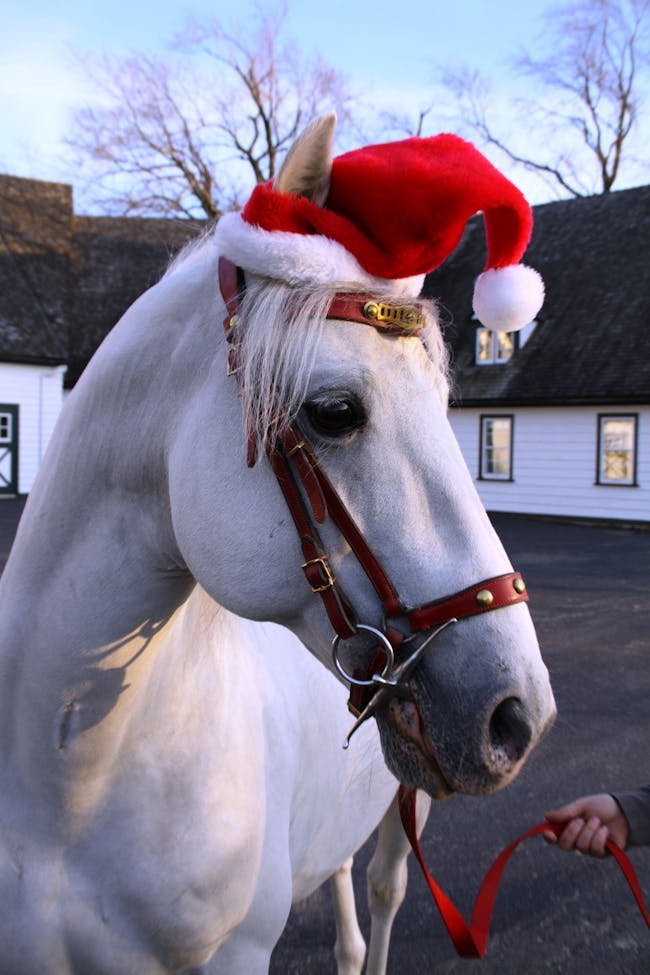 HOLIDAY SPECIAL: Performance Highlights
Bundle up and join us for the joy of the season. We're thrilled to step out to our only performance of 2020 . Enjoy the festive holiday spirit in our sprawling indoor arena. We will perform three segments of our program all set to classical music: The Solo, The Airs Above the Ground and the Quadrille. We are equipped with heat lamps above our stands, plenty of room for safe social distancing and a mandatory mask requirement.
Breakfast and warm drinks will be available for purchase on the premises with the option to preorder.
Show starts at 10 am, Door opens at 09:30 am
Show takes place out of the elements, but we still recommend a heavy coat (in cold weather) and good walking shoes.
Please consider our COVID-19 regulations
Venue Information:
Tempel Farms
17000 Wadsworth Rd
Old Mill Creek, IL, 60083