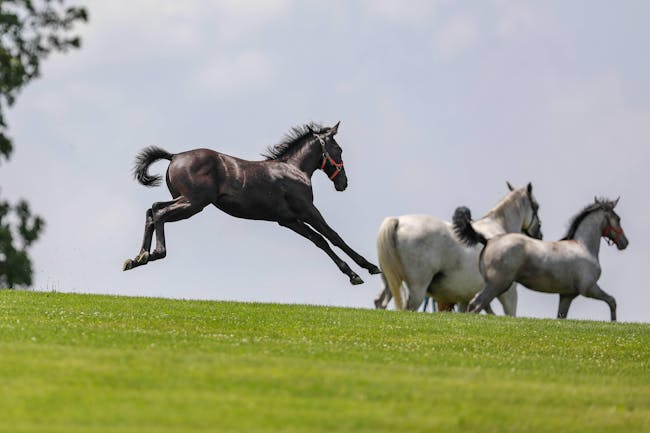 New Baby Lipizzan Horses of 2020
This spring we are proud to have 8 new babies, called "foals" to our Lipizzan herd! These youngsters range in age from 1 month to 5 months old and will stay with their mothers until the early fall. We are eager to share these curious and animated foals with you during their debut in the performance arena.
This Saturday foal presentation is followed by two special guests...the fathers of our 2020 foals: Favory Naussica and Favory IX Ivana. We're fully prepared to keep you and yours safe in our open air arena. Limited tickets are still available.
Show start at 10:00 am, Door open at 9:30 am
Tickets will not be available at the door
The show lasts approx. 35 minutes
The show is outside unless it rains. If it rains it will be moved indoors.
Please consider our COVID-19 regulations
Venue Information:
Tempel Farms
17000 Wadsworth Rd
Old Mill Creek, IL, 60083